ILYCE GLINK is an award-winning, nationally-syndicated columnist, television personality, radio talk show host and best-selling book author.
Nationally-Syndicated Columnist
Her syndicated column, Real Estate Matters, appears in more than 100 newspapers and Web sites, including the Washington Post, Los Angeles Times, Detroit Free Press, and the Wilmington News Journal.
Top-Rated Radio Talk Show Host
She hosts The Ilyce Glink Show, on Sunday mornings for Newstalk 750 WSB, in Atlanta. . Check out her show notes at the ThinkGlink.com Blog.
Popular YouTube Channel
Her YouTube channel: ExpertRealEstateTips has more than 3.6 million video views.
Her all video site, ExpertRealEstateTips.net features more than 300 videos dealing with all aspects of real estate and personal finance.
Best-Selling Book Author
She is the author of 13 books on real estate and personal finance, including her best-selling book, 100 Questions Every First-Time Home Buyer Should Ask (3rd Ed.). She has nearly one million copies of her books in print. She has also written more than 20 ebooks, which are available for purchase at Amazon.com.
Her latest book is Buy, Close, Move In!
Top-Rated Blogger
Ilyce Glink pens the award-winning Home Equity blog at CBS MoneyWatch.com and the Real Estate blog at the Equifax Personal Finance Blog.
Media Contributor
She contributes occasional commentaries to NPR's Sound Money and Marketplace Money, and is and has been a frequent guest on radio and television programs, including Oprah, the Today Show, CBS This Morning, Fox News, CNN, CNBC, WGN-AM and WTTW/Chicago. She spent 8 years as a personal finance and real estate reporter for WGN-TV, Chicago, and has hosted her own nationally syndicated two-hour radio program and syndicated minute, both reaching more than 65 stations nationwide.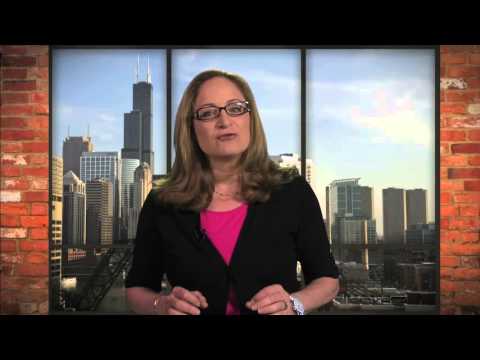 Award-Winning Journalist
Ilyce Glink has won numerous awards throughout her career, including Best Consumer Reporter, Best Television Report, and Best Blog from the National Association of Real Estate Editors. She also won the first Money $mart award from the Federal Reserve Bank of Chicago and received the Peter Lisagor Award for Exemplary Journalism from the Chicago Headline Club. In 2006, she was nominated for an Emmy® Award.
Her Web sites include ThinkGlink.com, LawProblems.com, HouseTask.com and ExpertRealEstateTips.net.
Sought-After Speaker
An in-demand speaker, Ilyce Glink gives numerous speeches a year to a wide variety of audiences including Marriott Hotels, Discover Card, the Delaware State Treasurer's Office, Allstate Foundation, Youth Leaders International, March of Dimes, City of Chicago Department on Aging and the Federal Reserve Bank of Chicago.
Think Glink Publishing LLC
Ilyce Glink also owns and operates Think Glink Publishing LLC, a privately-held company that provides media consulting services, as well as strategic editorial content and video for companies and non-profit organizations. This original content helps companies achieve specific marketing and sales goals, such as providing top-quality educational content for customers, mining a current list of customers for new business, and increasing web traffic and sales volume.
The content created by Think Glink Publishing takes on many forms, including private label books, targeted email campaigns, electronic newsletters, ebooks and ereports, Internet video and other kinds of strategic content for a variety of websites.
Think Glink Publishing's clients include large companies in the real estate, mortgage, credit and payroll industries, as well as smaller, privately-held Internet companies and nonprofits. She is also chief content strategist for the real estate investing marketplace and social network site, RealtyJoin.com.
If you're trying to reach Ilyce Glink, email her at ilyce@thinkglink.com.
Real estate and personal finance questions should be made by clicking the Ask Ilyce link. Please use this link to ask your questions as we respond to questions as they come into our site through the Ask Ilyce link. Thank you for your cooperation.